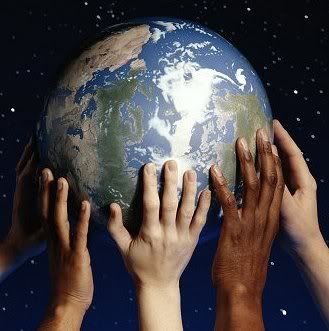 For those of you who don't know...(c'mon, you must know!), today is Earth Day.
In the spirit of the day, I'm going to get out from behind my screen and go enjoy this planet...
...breathe some fresh air
...get my hands dirty
...drink clean water
...admire the natural scenery
I hope you'll do the same.
Of course, if you are inspired to use this day to make a pledge, join a campaign, donate to the cause, or simply learn more, there are lots of great options. A great place to start? www.earthday.org.